Most of experienced giant standup fishermen I know prefer straight butt to bent butt when fighting giant.
However it puzzles me some claims bent butt gives advantage when fighting big fish up and down.
While observing Mel fighting a giant using bent butt rod, he looked very comfortable to fight giant when fish is away from the boat.
He actually put the bent section against the rail which gives him more balance even on heavy drag as you see in the picture.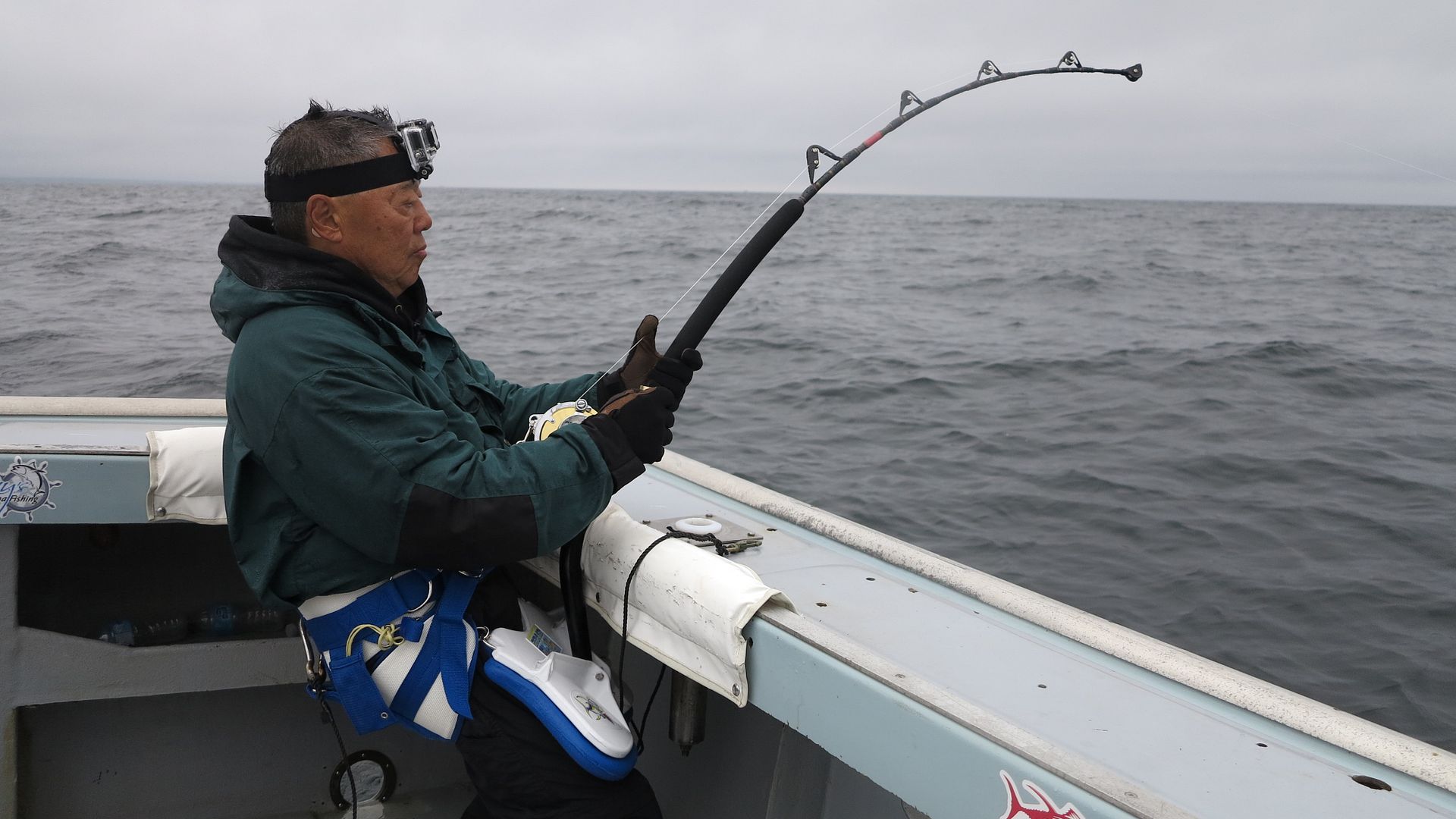 However, when giant pulled hard under the boat, the rod becomes almost parallel or in minus degree positon and it looked very hard to lift the rod.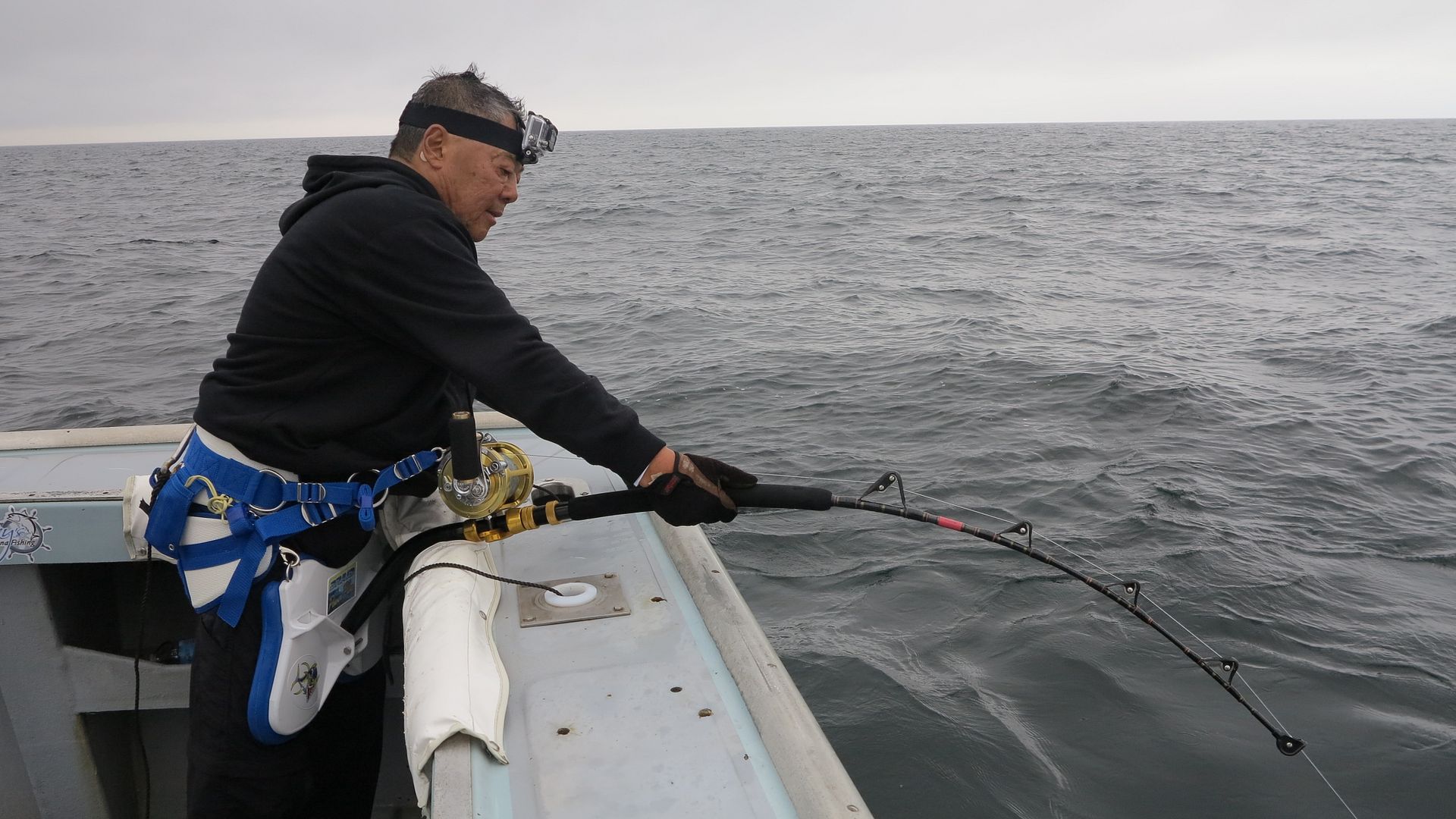 How do you think ?
Here are comments on bent butt on other sites.
There is one thing that is never mentioned in these type of threads. 99% of all anglers will never feel or see the difference. As A professional angler/captain I rarely see anglers that know how to use a bent but rod to their advantage. Most do not use the fighting chair correctly either.

Bent but rods(chair rods) are designed to use for heavy tackle with enough drag that the angler will fight the fish with the seat harness only touching the chair about 10% of the time. that means you need about 30+ lbs of drag to effectively use a bent butt rod. Unless you have seen a great angler like the late Stuart Campbell use this type of equipment you have probably never seen it done correctly.

The short bent butt stand-up rods are good for fighting fish that most of the fight is vertical and keeps the angle of the rod to the line below 45 degrees where the rod is helping the angler with leverage and not working against the angler. There again 90% of anglers, even very experienced, often have the angle of the rod to the line way over 45 degrees for most of the fight.

It is basic physics that a rod angle of 15 to 45 degrees adds leverage to the angler and angles over 45 degrees the rod leverage is not helping. As you get closer to 90 degrees you run the chance of breaking rods if you have correct drag pressure on them.
In a recent conversation with Dennis Braid at the Canyon Runner seminar I asked what does he prefer straight or the new longer mini curve butts? His answer was that he preferred the straight overall but the bent but gave him better power when the fish was straight up and down. Basically what it boils down to is what kind of boat are you fishing from