Jen and Scott are going to go up to P.E.I. next week again.
The purpose of the trip is to break woman's bluefin record. The current record is 911 lb caught in Nova Scotia last year.
Jen fought a 900 lb giant on standup in early Sept, but it was not recorded as we couldn't bring the fish on the boat. We are going to bring giant on the boat this time.
I have no doubt Jen can handle 900 plus lb giant on standup after I observed how she fought a giant.
The only matter is whether a record giant is hooked up or not as there are many smaller giant.
New prototype Black Hole Giant standup rod and Avet T-RX reel will be used for the task.
current woman's world record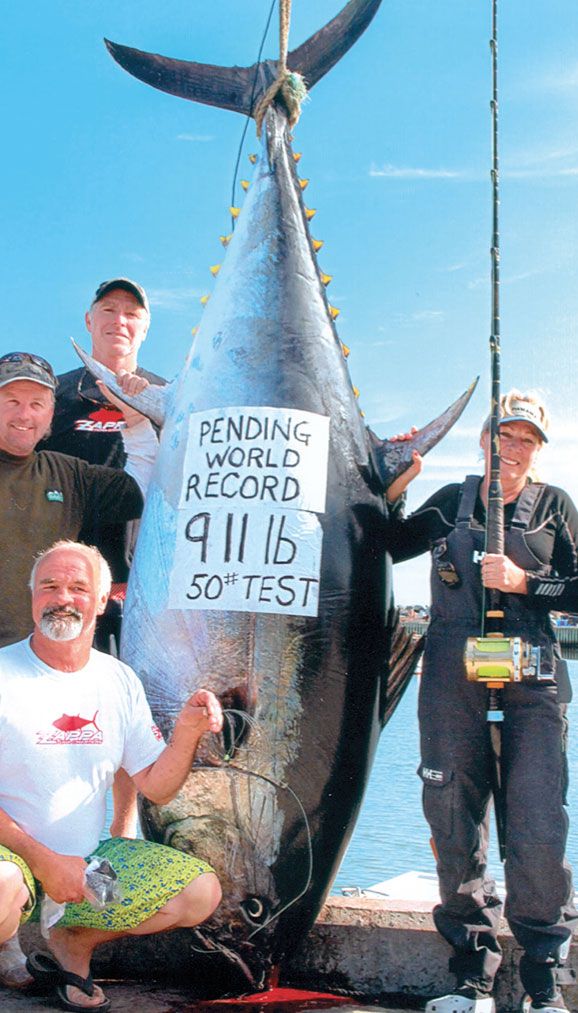 Jen fighting a giant on standup