I fished with Tsurusaki san of FCL LABO and his group for bluefin popping in Cape Cod for a week until yesterday.
They tested a few FCL LABO surfice lures on the trip. They got bluefin with 150 mm CSP sinking and 220mm CSP sinking, but it looked 180mm CSP sinking was the right size for big bluefin in Cape Cod.
When Tsurusaki san fished with me in Cape Cod last year, I saw he catch a bluefin on CSP 180 floating model. And I requested him to make sinking model as I observed that sinking stickbait worked great in Cape Cod.
Fishing was pretty touch, but we managed to hook up bluefin with CSP lures.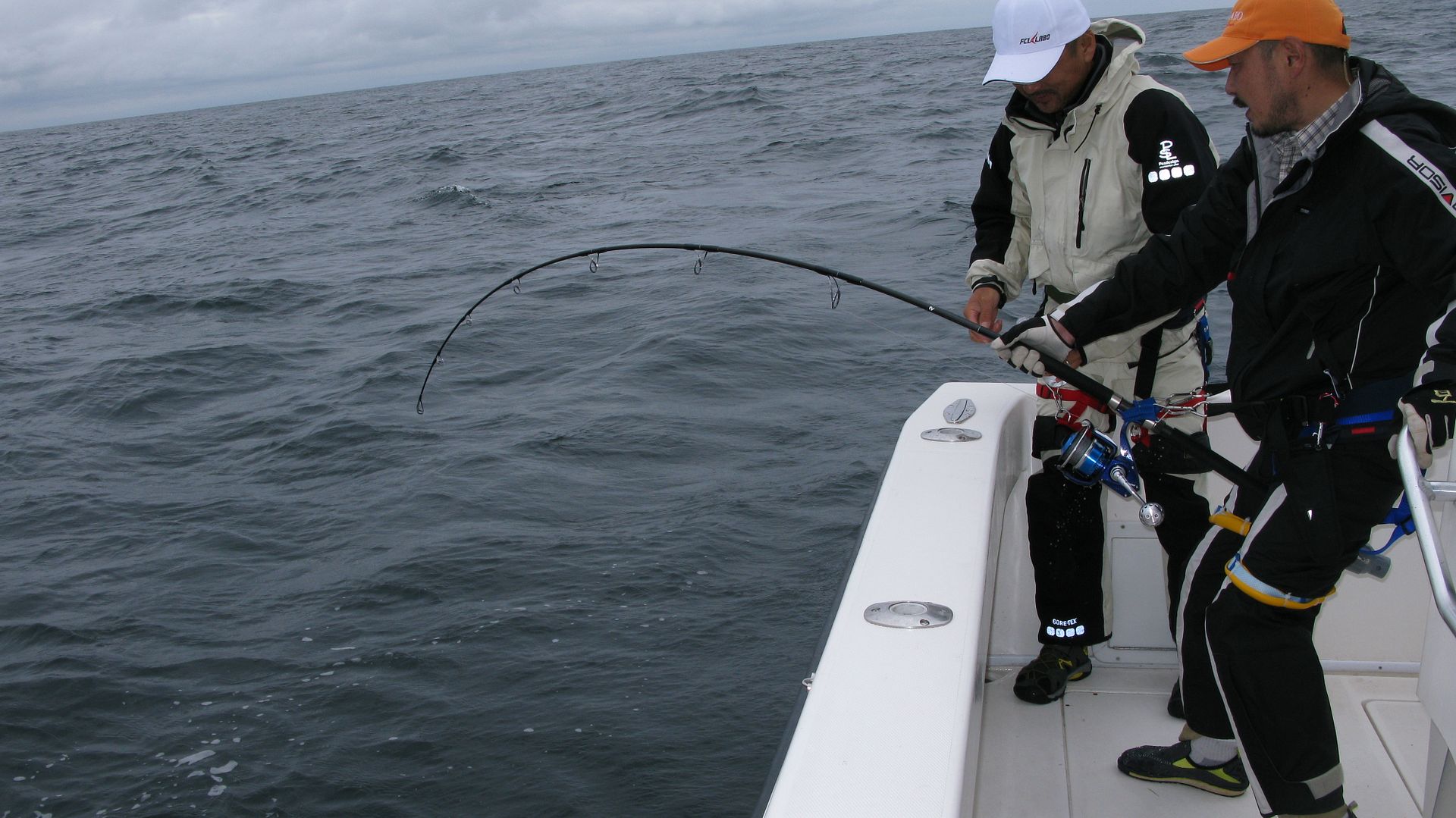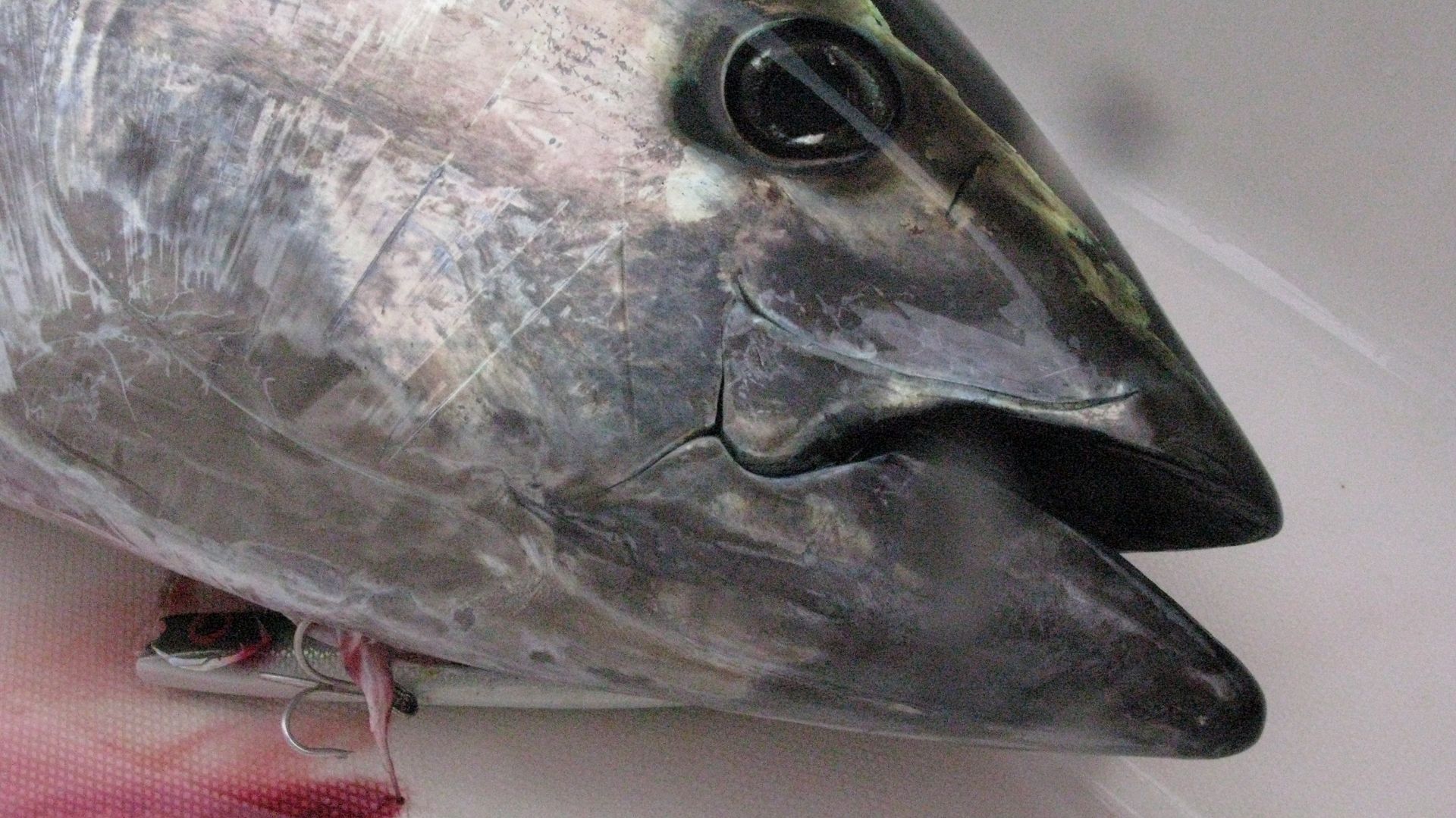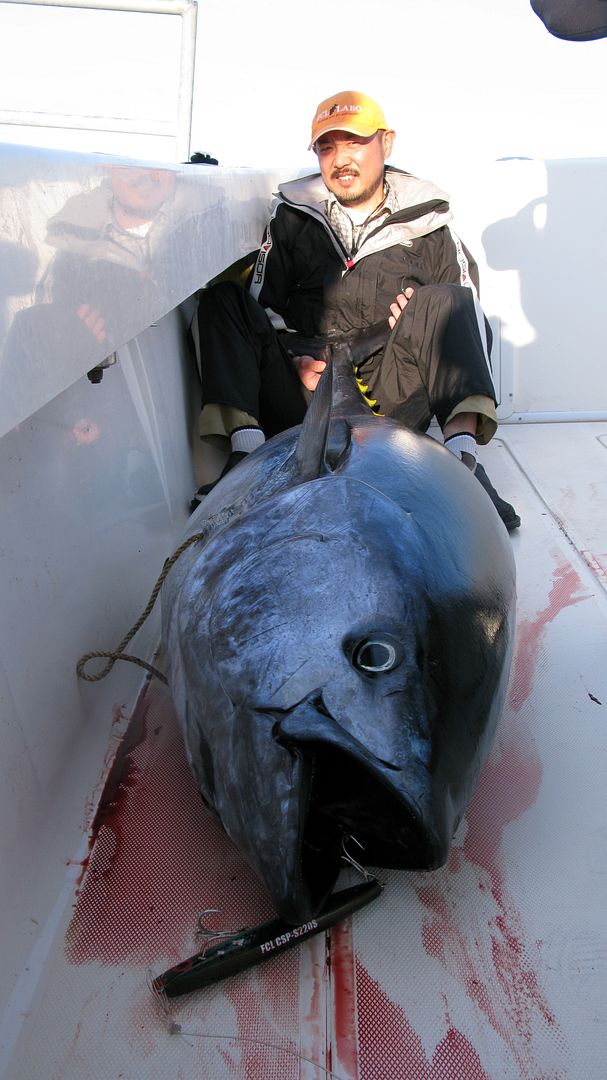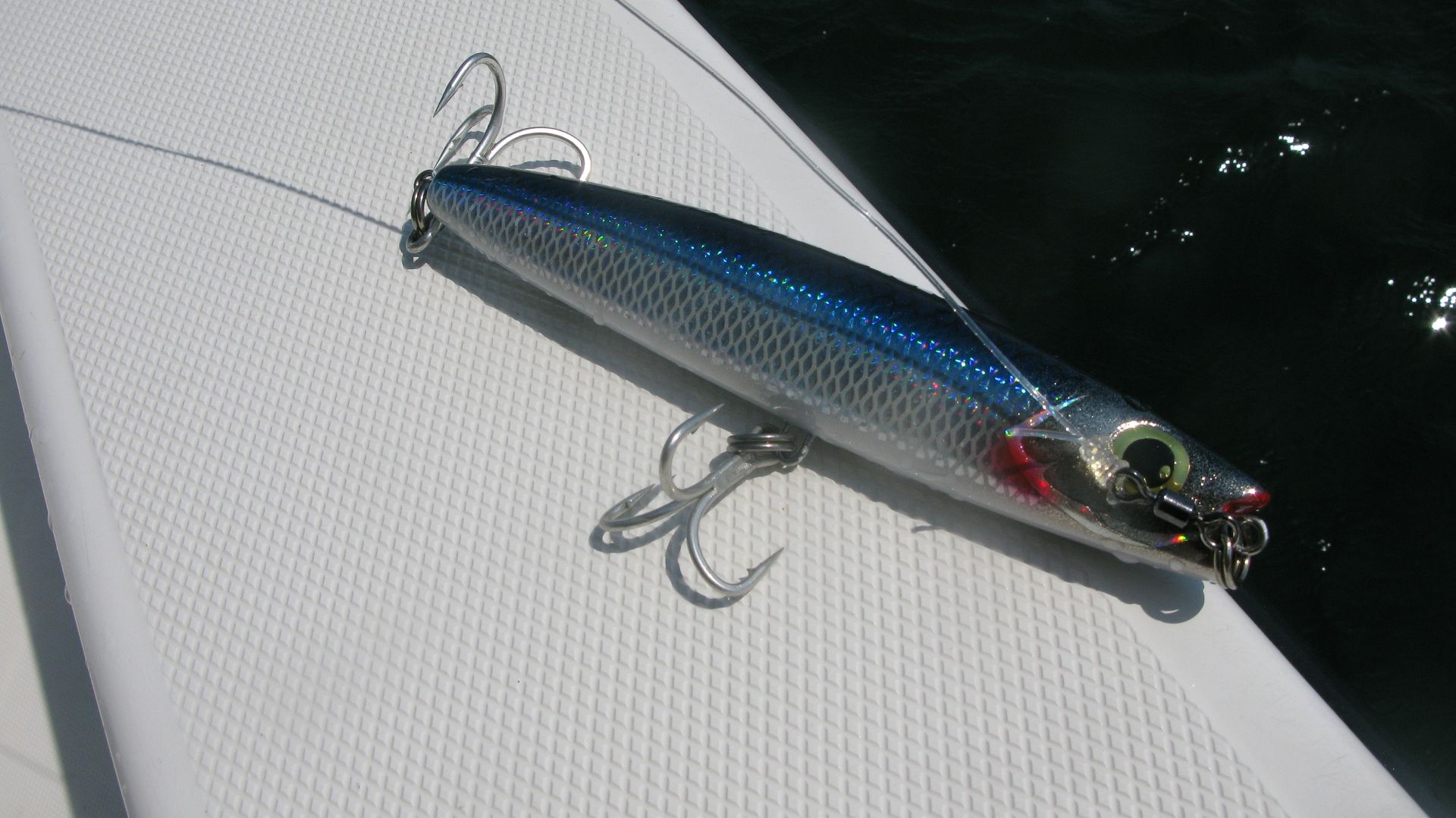 Higaki san fought a nice bluefin next day, but it pulled the hook boatside.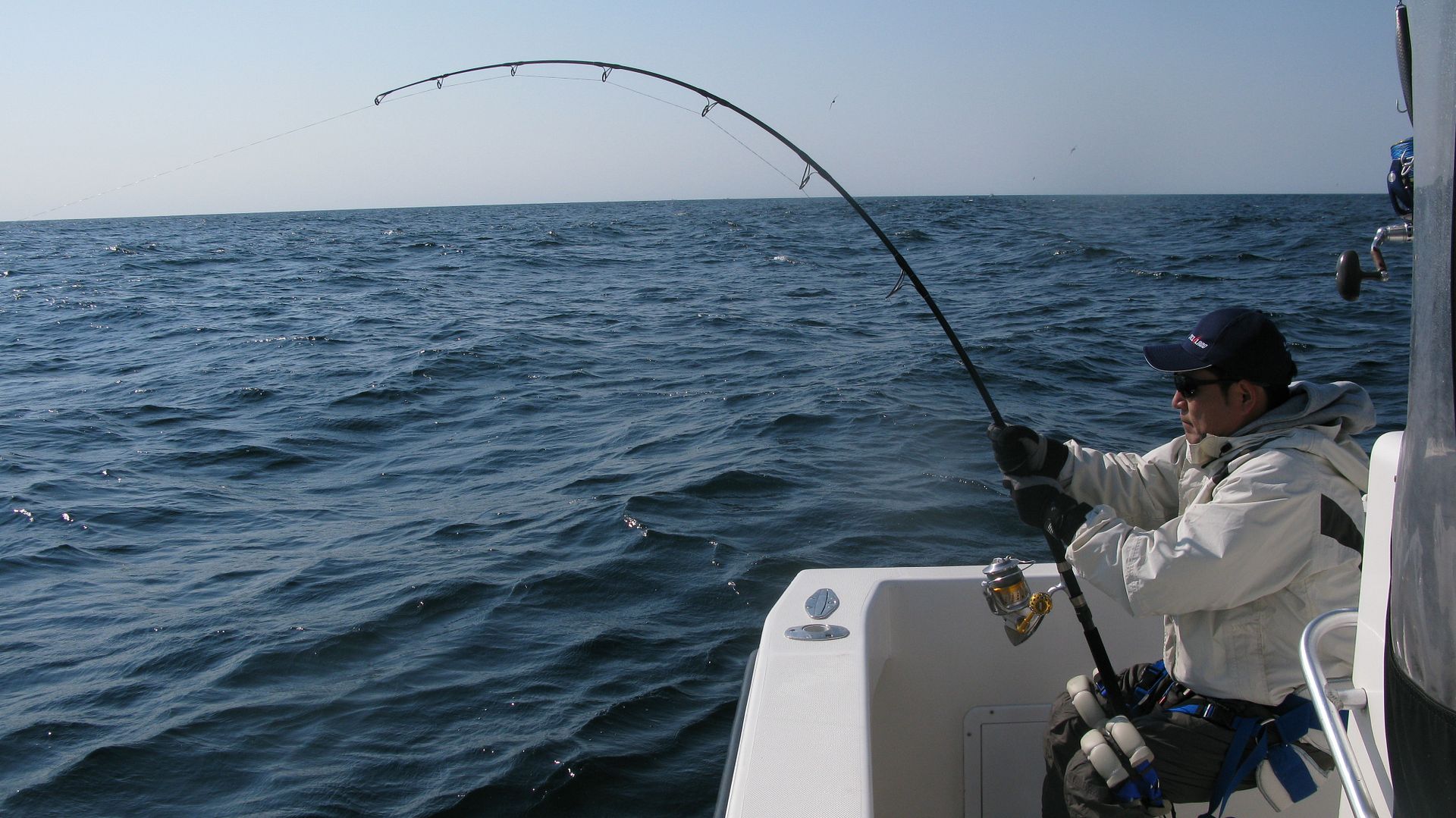 CSP-S180S was used.
Darren and Khoo out of Singapore landed both tuna on CSP models.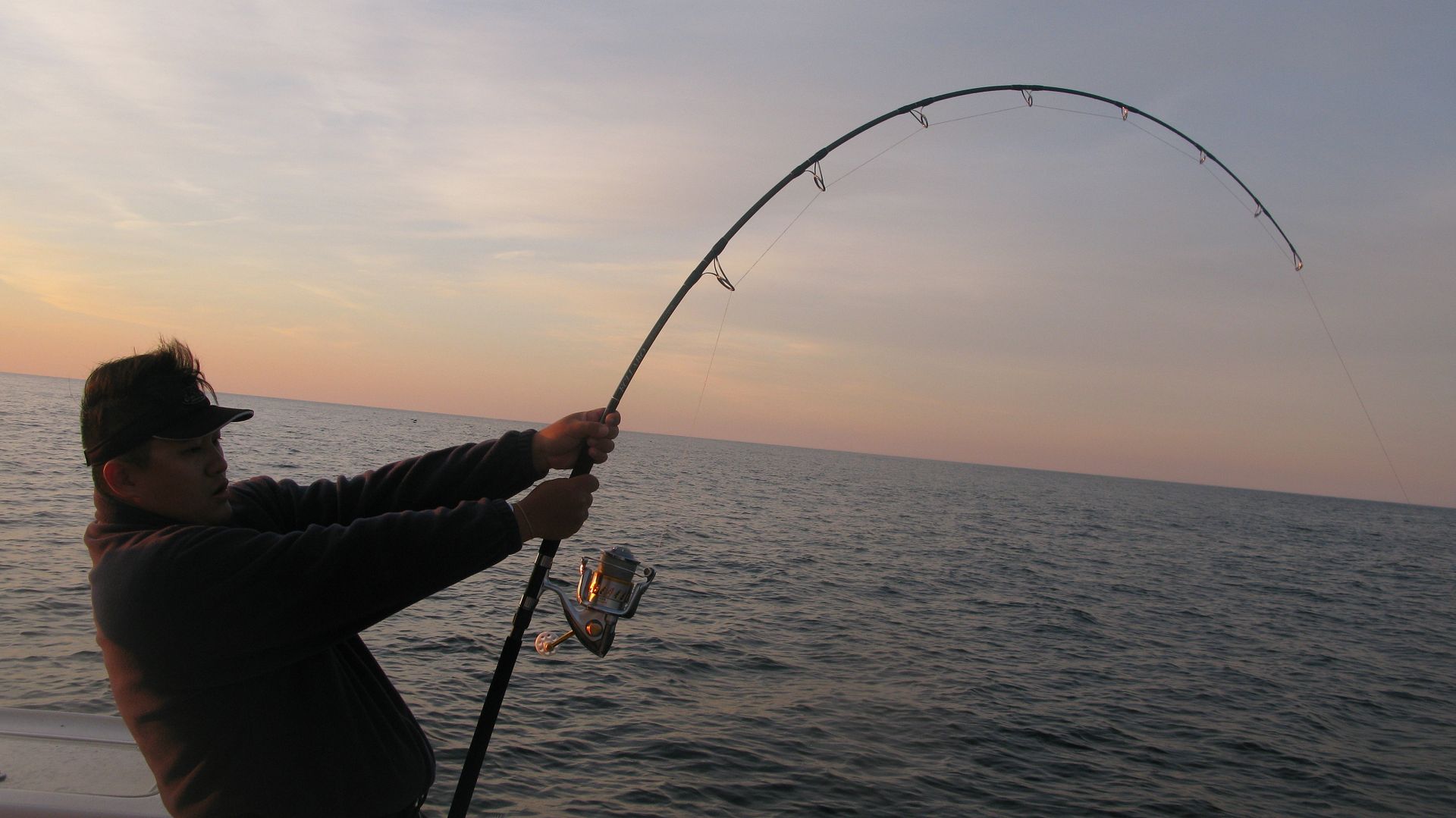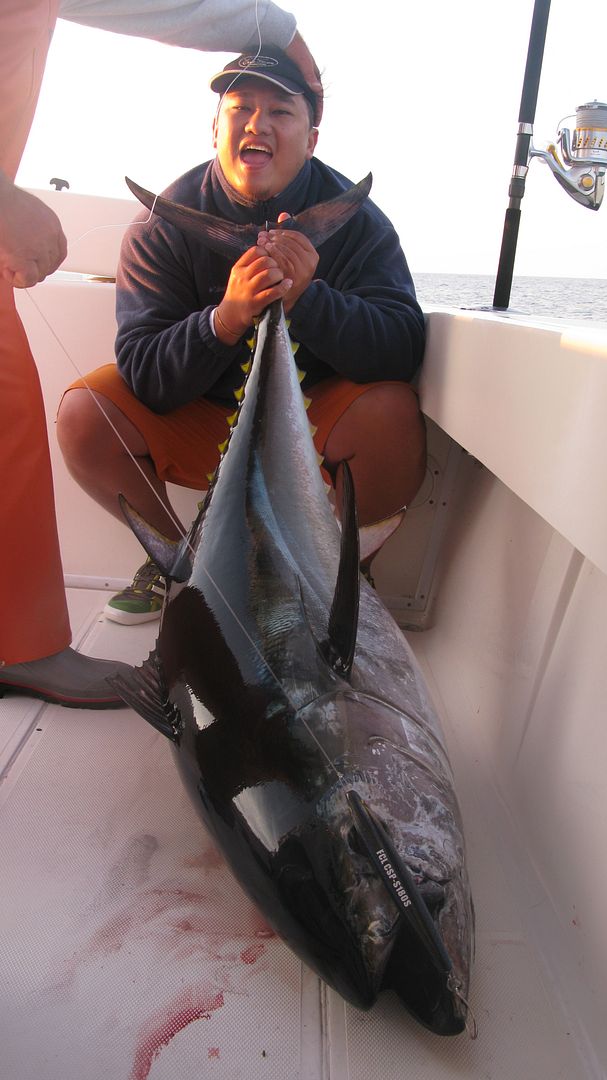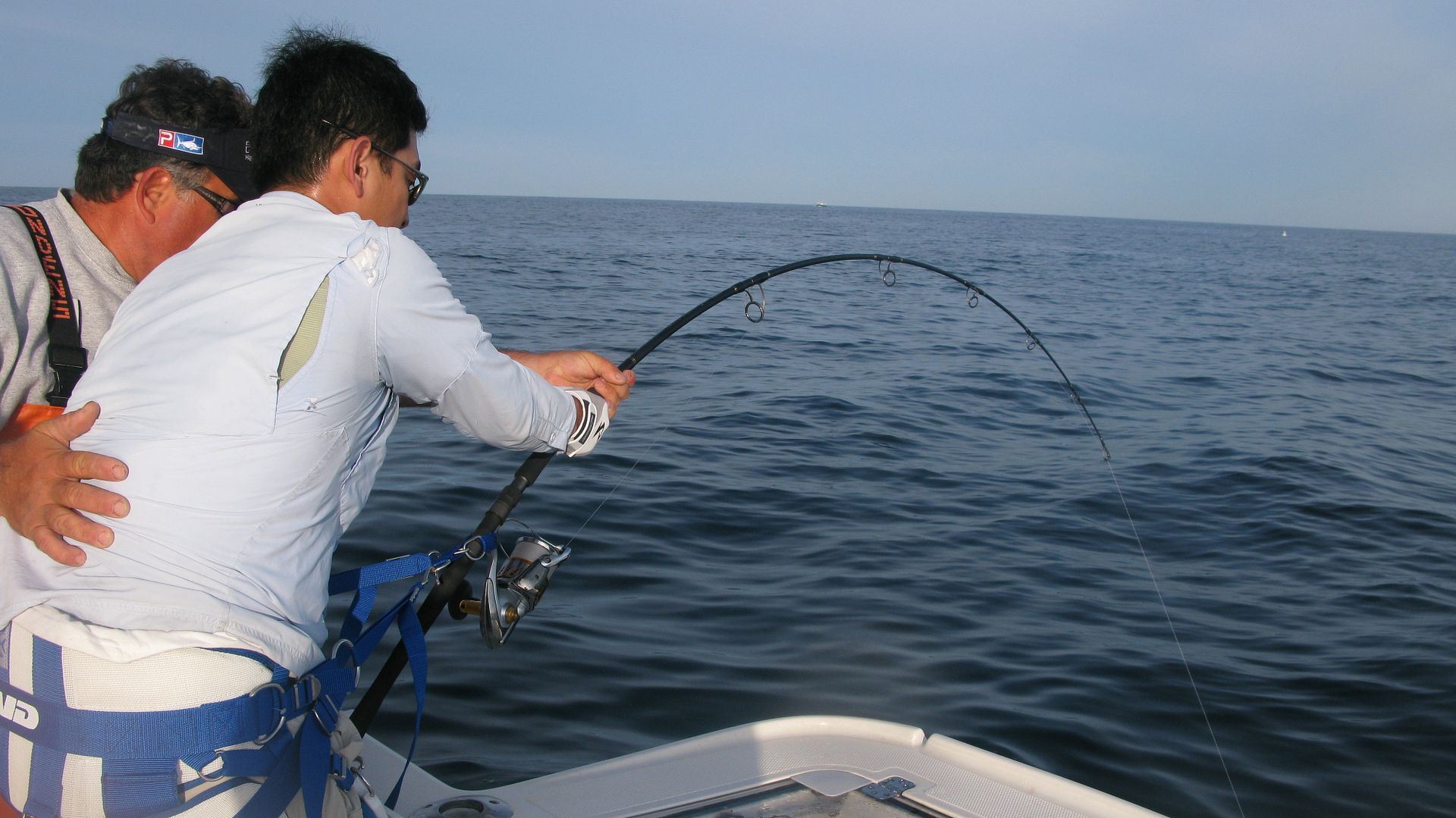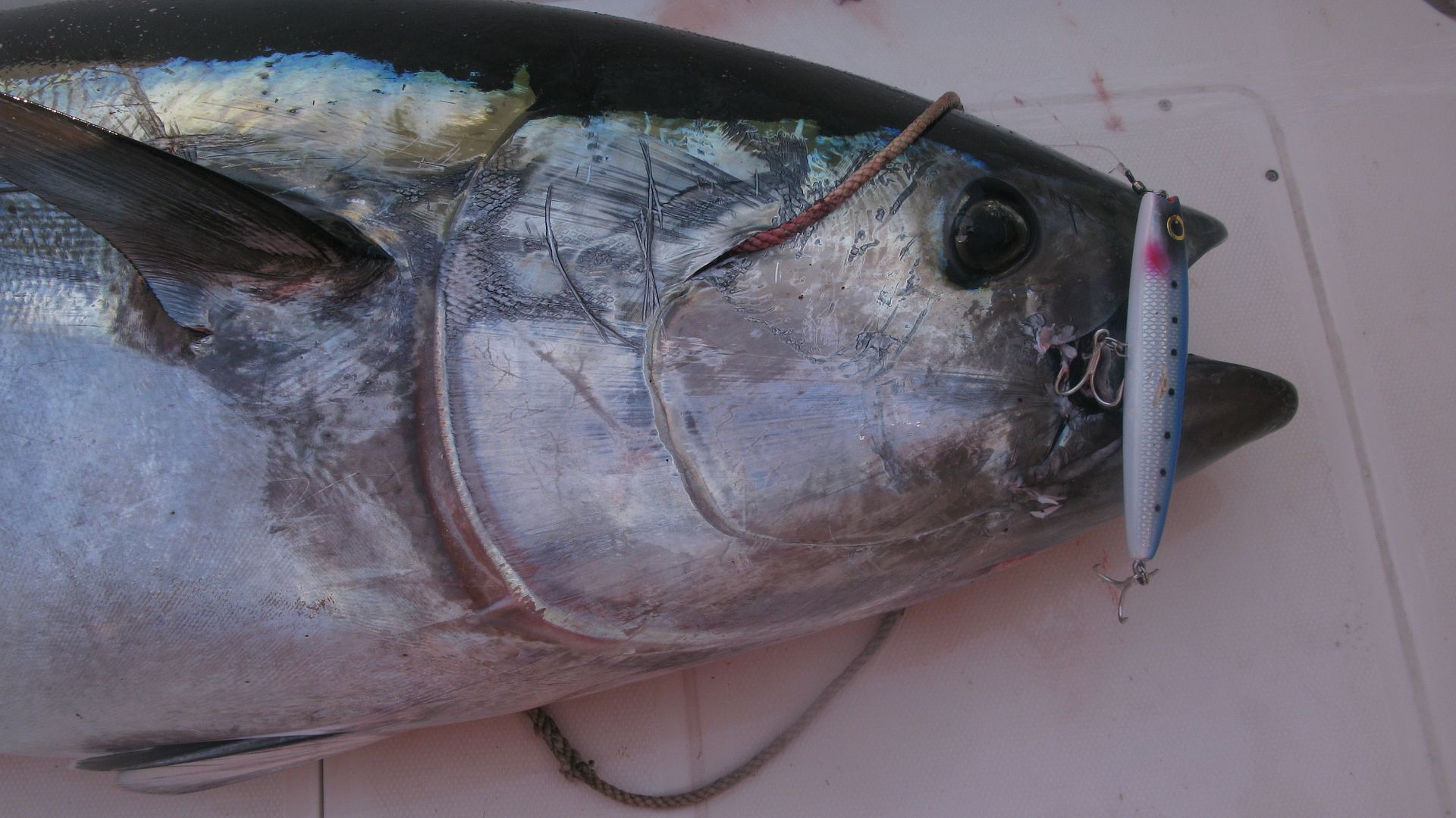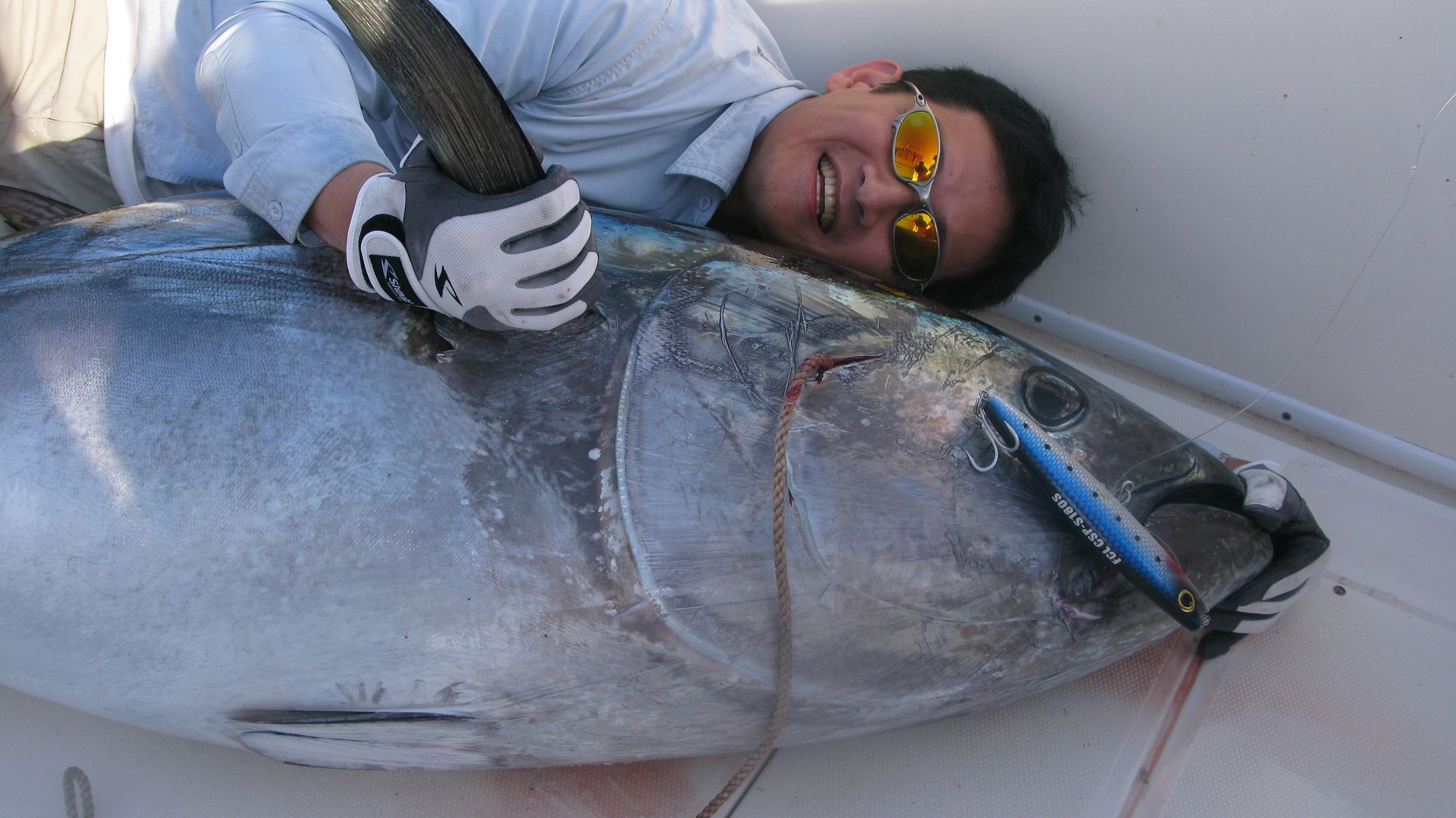 Darren lost a nice tuna because Decoy hook got opened. He used CSP-S180S.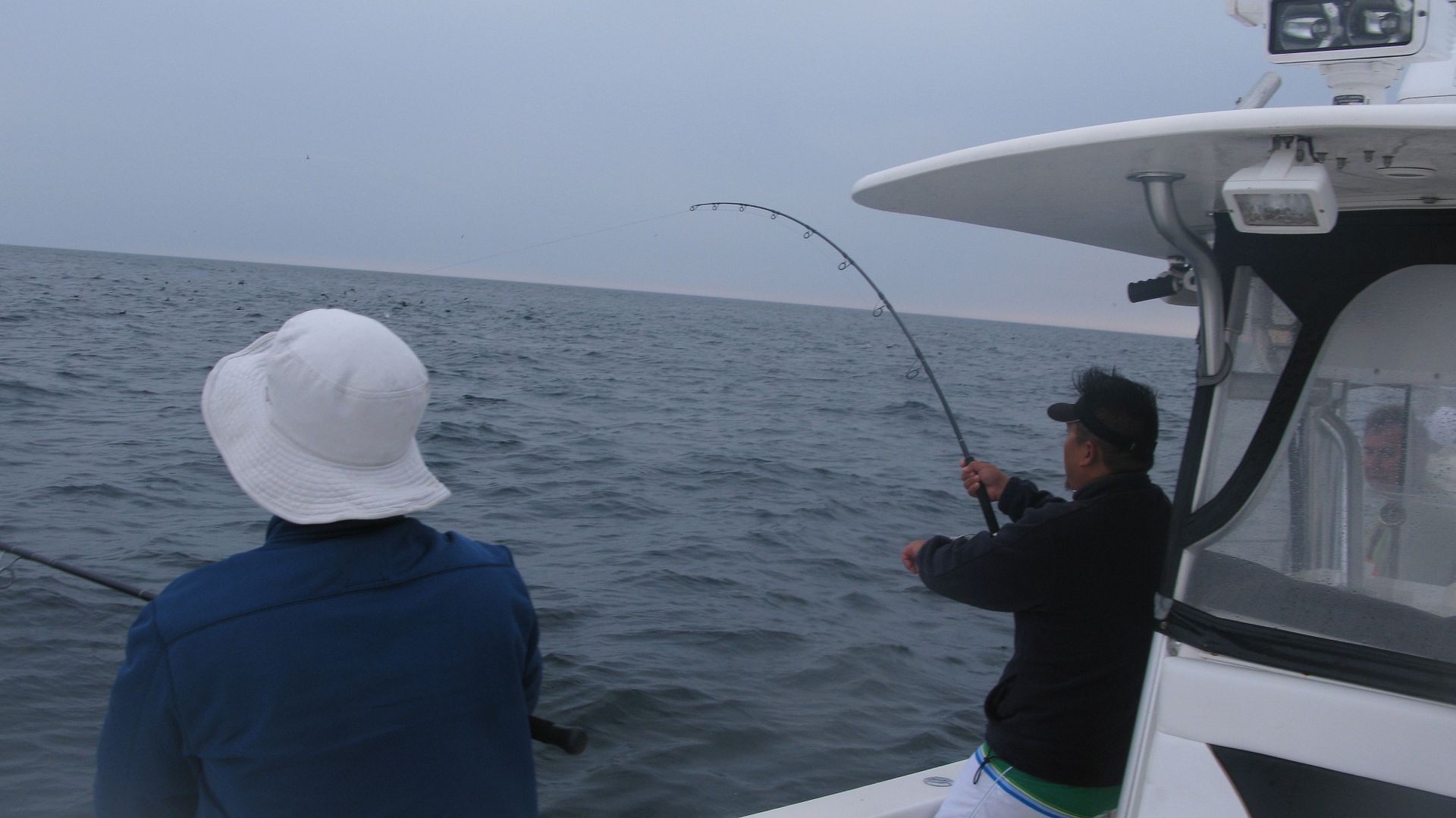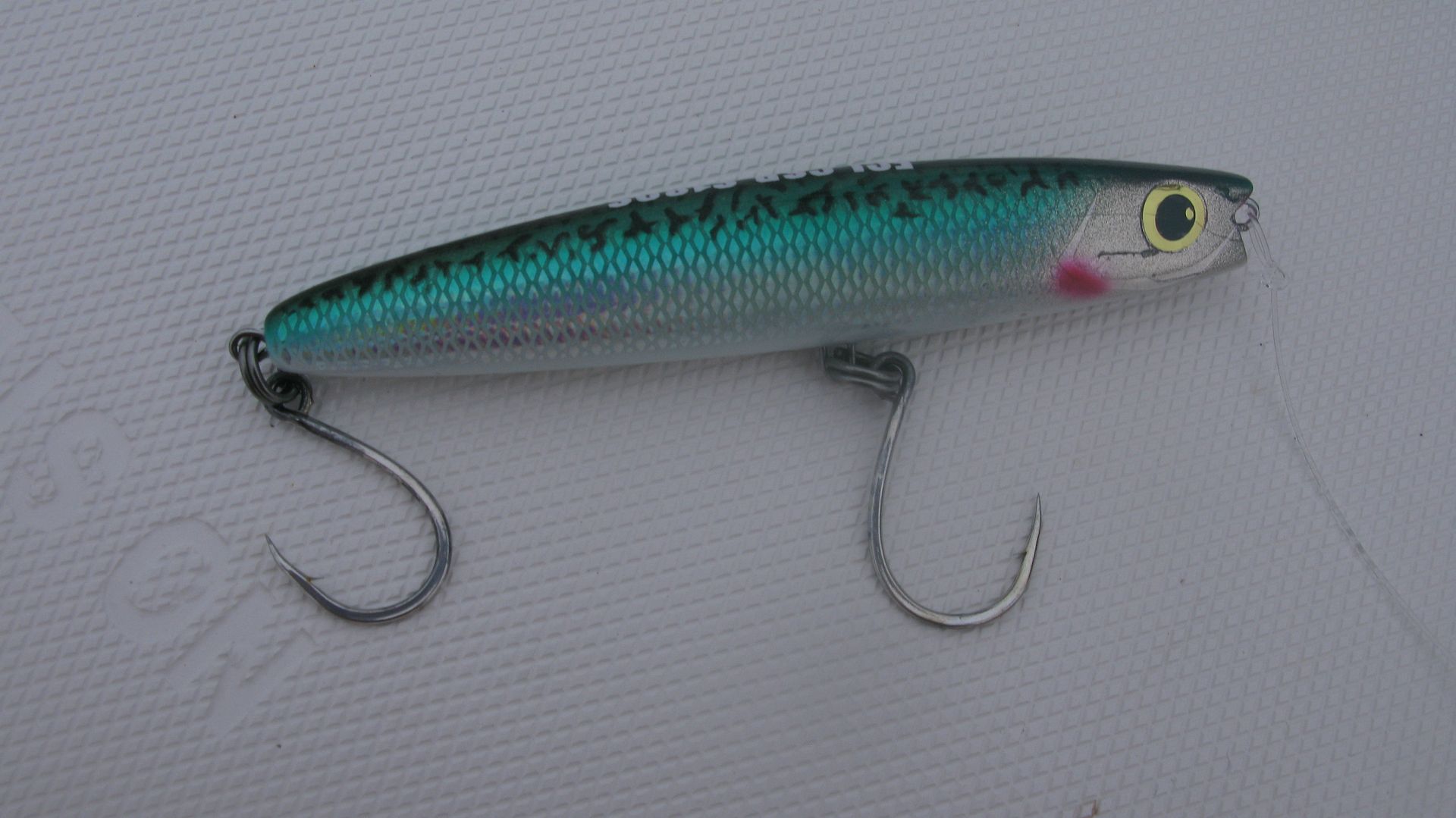 79" (280 lbs) was landed on CSP-S180S by Darren.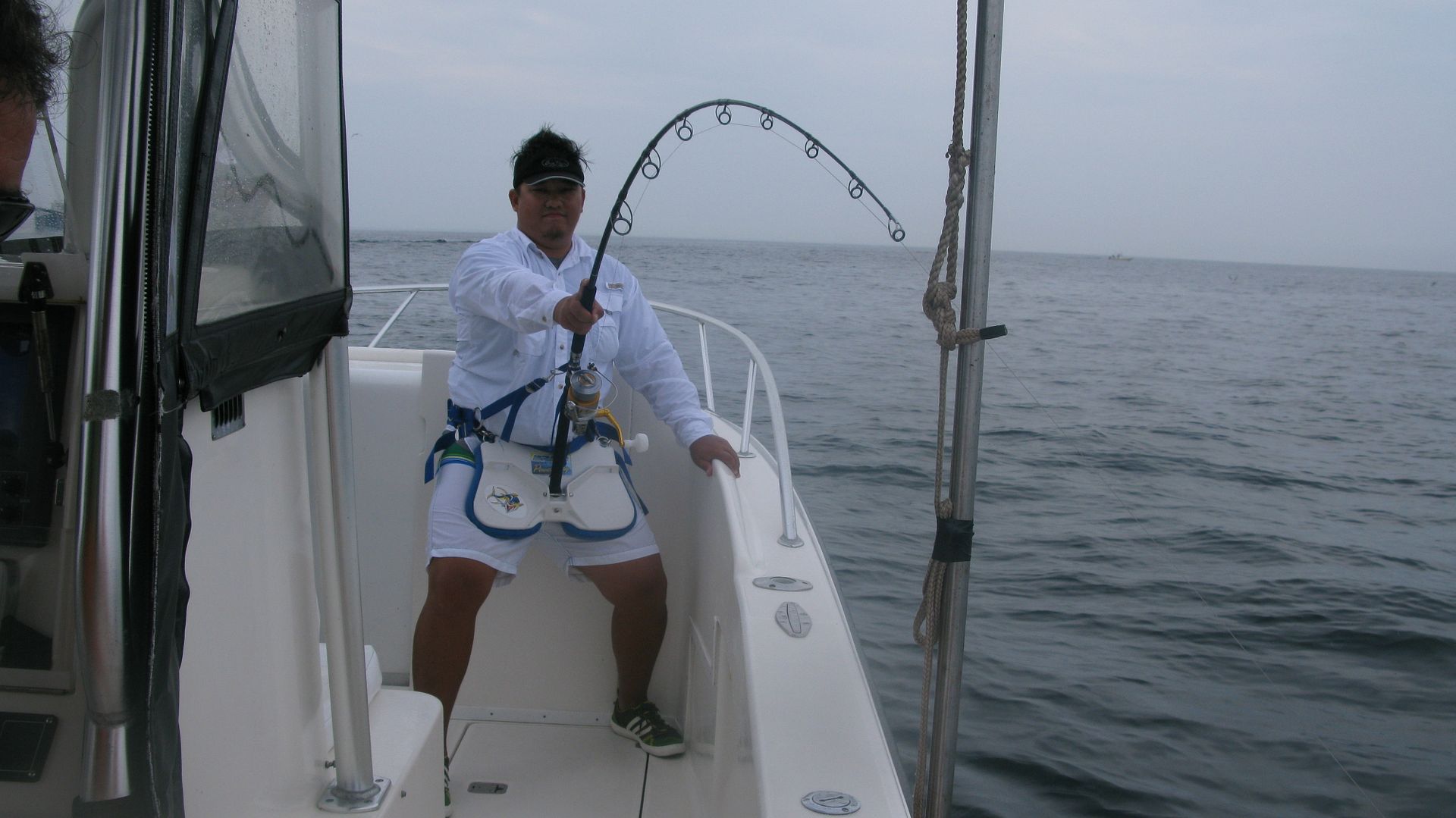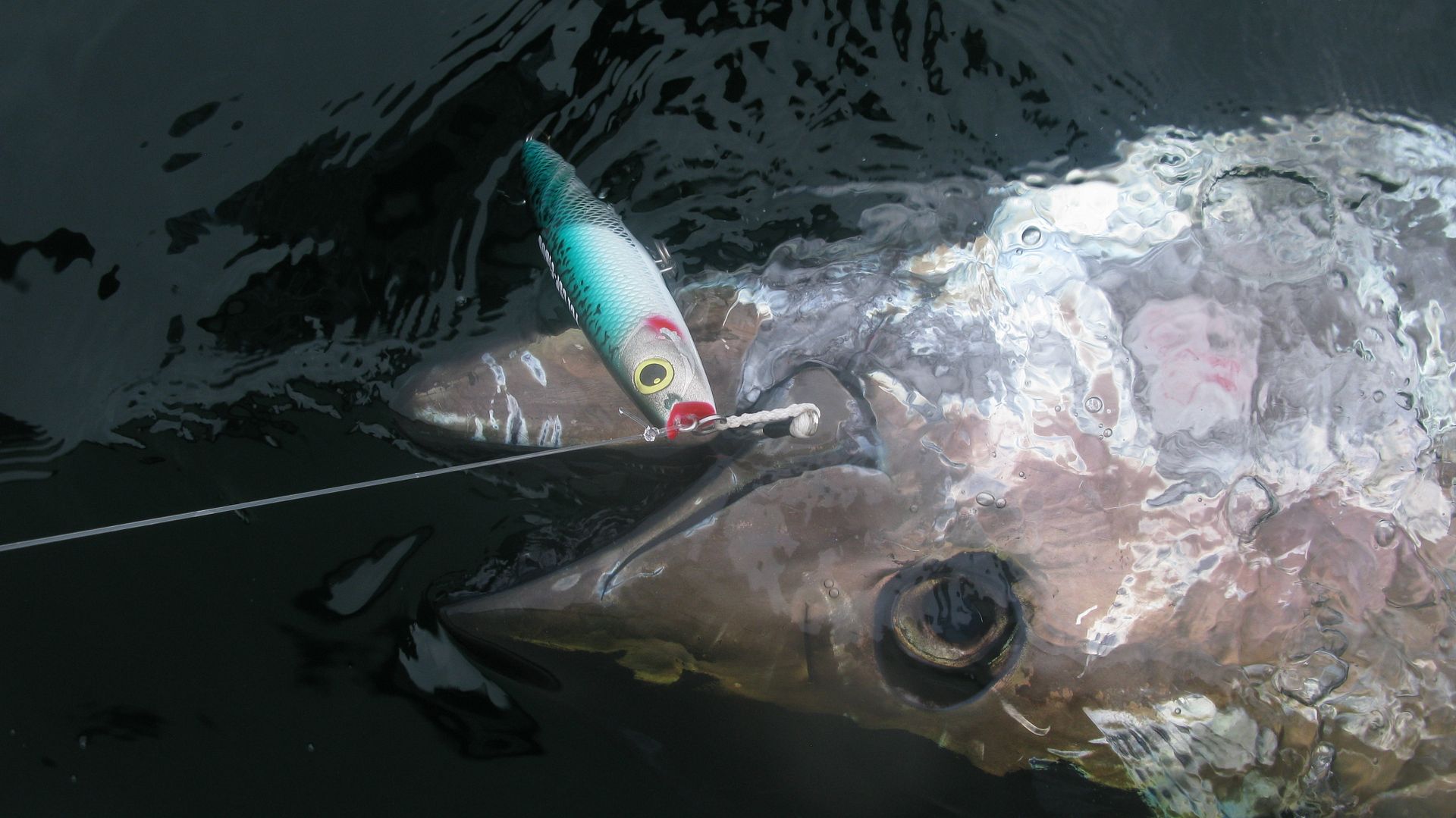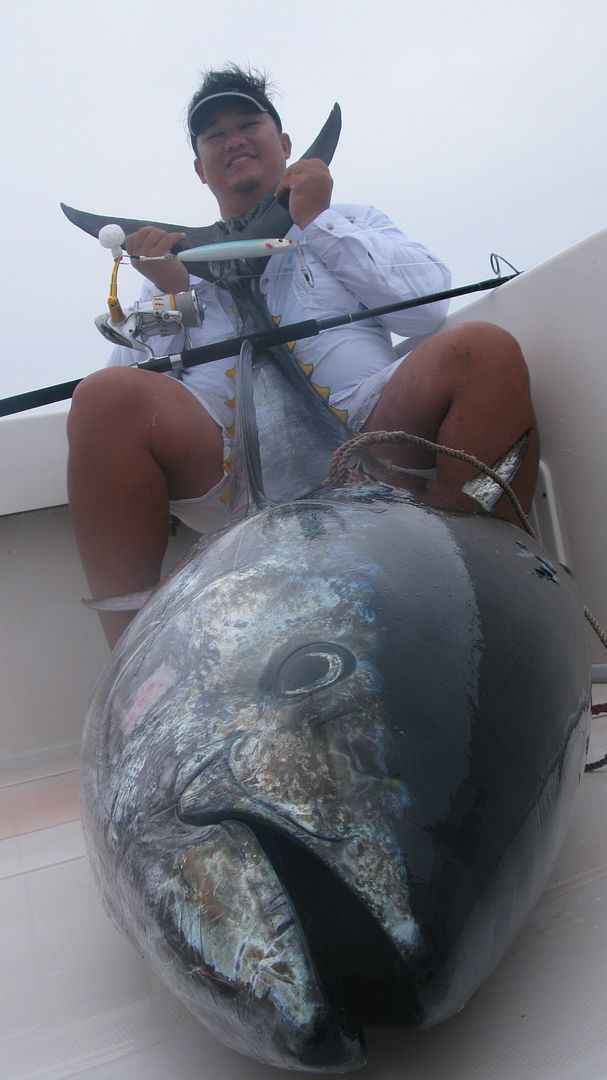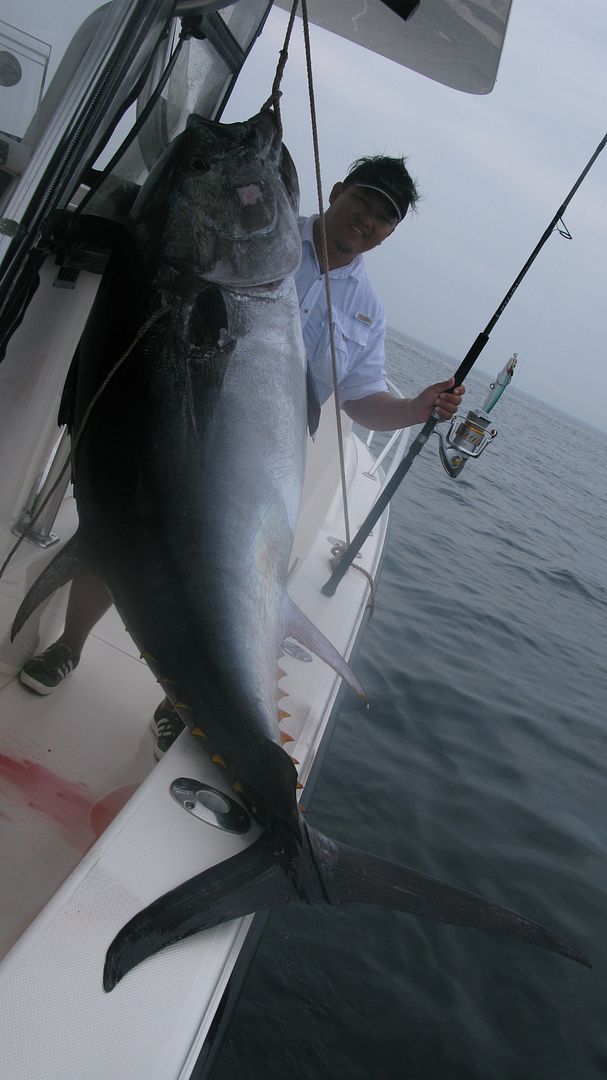 As you see in the pictures above, we had many hit on FCL CSP-S180S for 6 days fishing.
We got hit when we worked the lure like a popper while retrieving fast, but most bites were when we made a long jerk with the rod tip down, cranked slack line and jerked again.