This will be a four part "how to" on making a stickbait from wood .
Part one -Wood selection and Blank making
Part two -Shaping
Part three- Drilling , weighting and testing
Part four Finishing technics
First step is to make a template . You will need to make two ,a top profile and a side profile .You can use cardboard or wood to make your templates .
Next you need to select a piece of wood , for a floater I like a light buoyant wood like Atlantic white cedar and for a sinker Rock Maple and birch are two good choices .For this build Its going to be a floater made from AWC .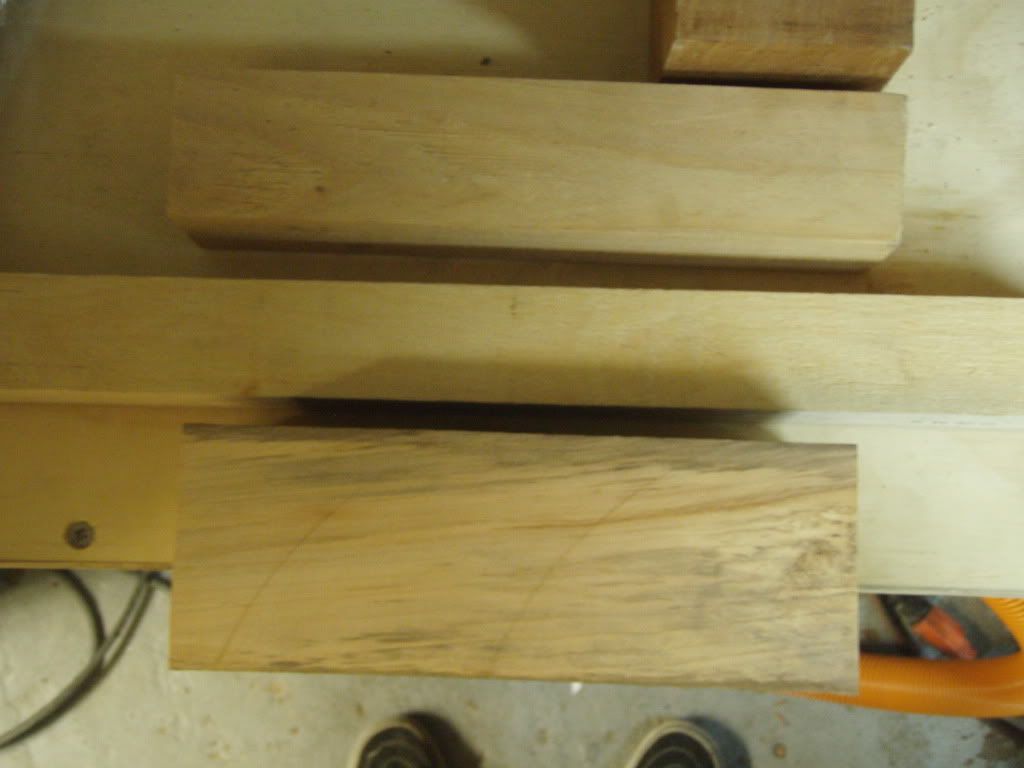 Next you need to trace your side profile from your template onto your choice of wood .
Now you will cut out your side profile using a bandsaw
After you cut it out you want to tape it back together and trace your top profile from your template to your blank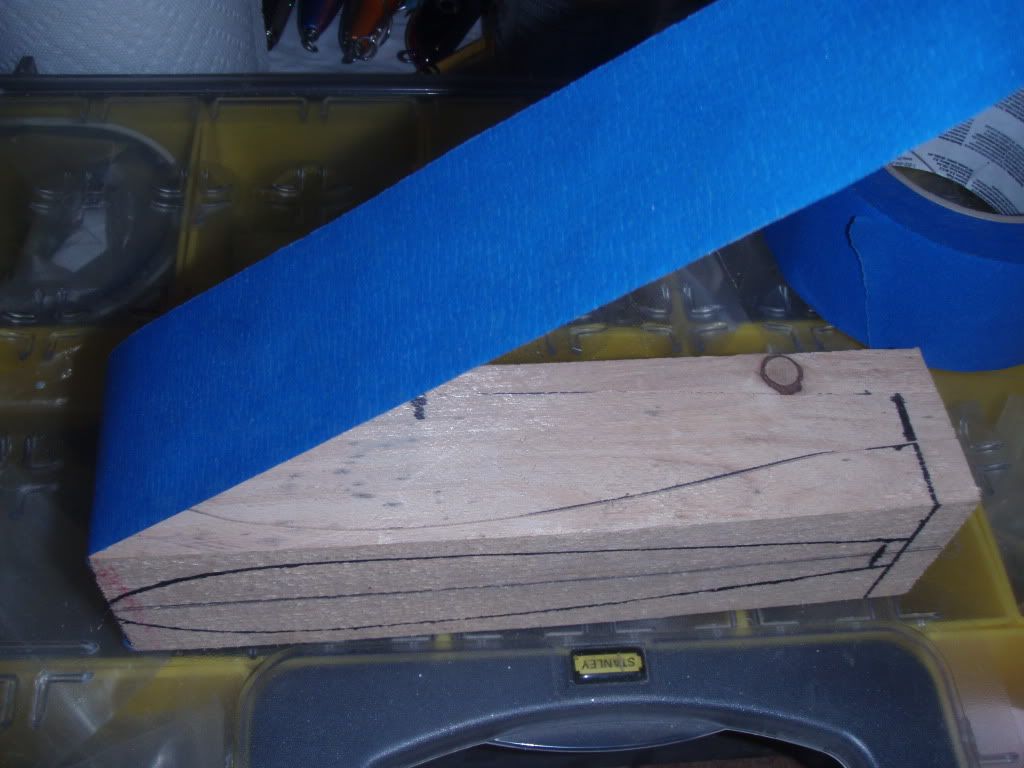 Now back to the bandsaw to cut out your top profile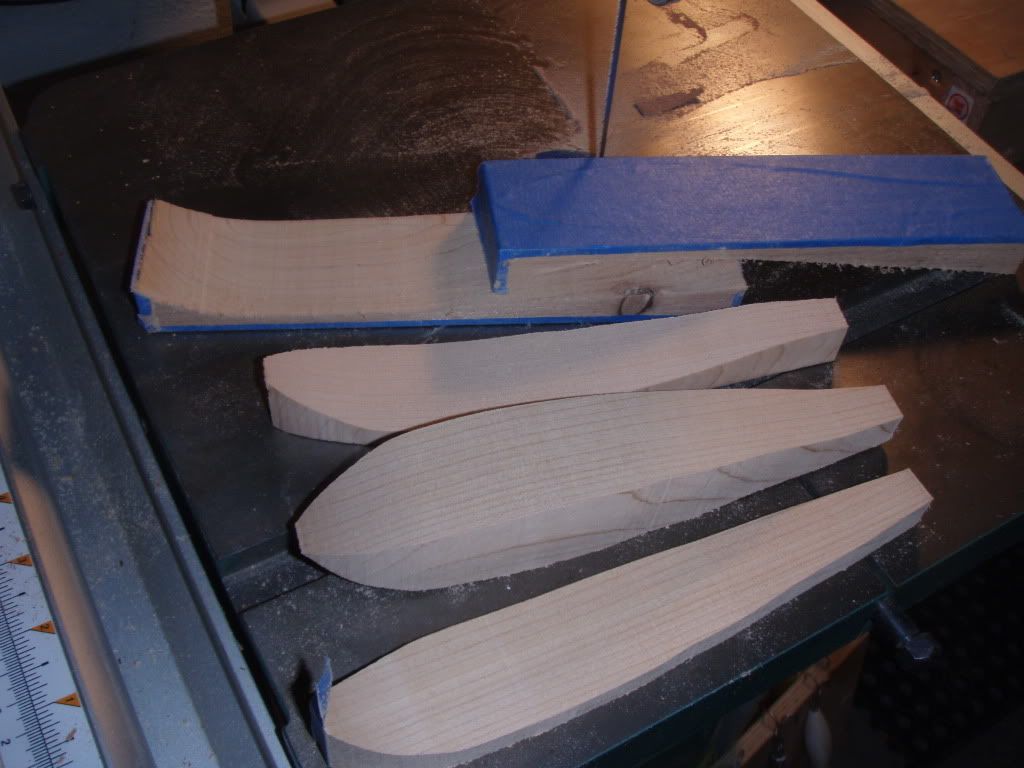 This is the end result .
With this method you can keep everything even and symmetrical .
Part two will show you how to get to this stage in the build