I had an opportunity to visit Calstar, Seeker and Phoenix booths at Fred Hall Show. Here is my honest observation though it can be subjective.
Calstar
Calstar booth was relatively small compared to Seeker and Phoenix and I don't see many products there.
Calstar is a big name on long range boats and they developed solid rods for long range boat fishermen. But it seems they stop developing new products as I don't see any new products.
The company reminds me of Newell reels. Newell reels were great, but they didn't continue to improve the reels or introduce new reels.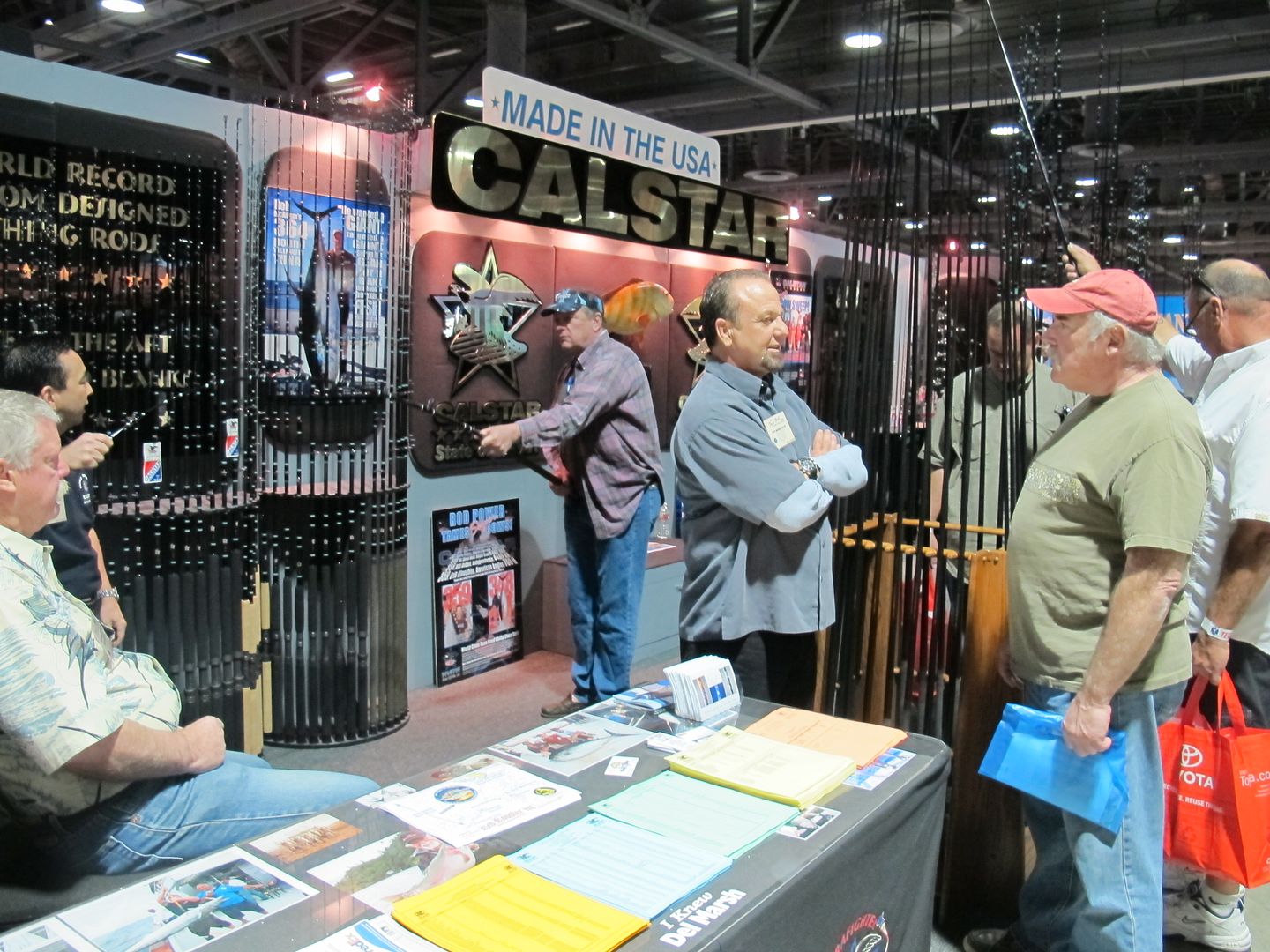 Seeker
Seeker booth drew many crowd and I even saw David(wahoodad) a seminar at the booth.
A few guys I know worked at the booth and I asked many questions.
I saw a spinning rod with 1X3 blank.
I am very interested in Hurcules jigging rods/blanks because the rods were pretty popular on the East Coast. I know there were many breakages of the rods in the past. When I asked, they knew the problem and they changed their design and they don't see breakage any more.
One of the rods which caught my attention was new Stealth jig sticks.
It looks solid and is pretty light.
Equipped with Ceramic Guides with Stainless frame, the retail price of the rod is only $180.
But it is my general impression that most their products are geared for West Coast fishermen.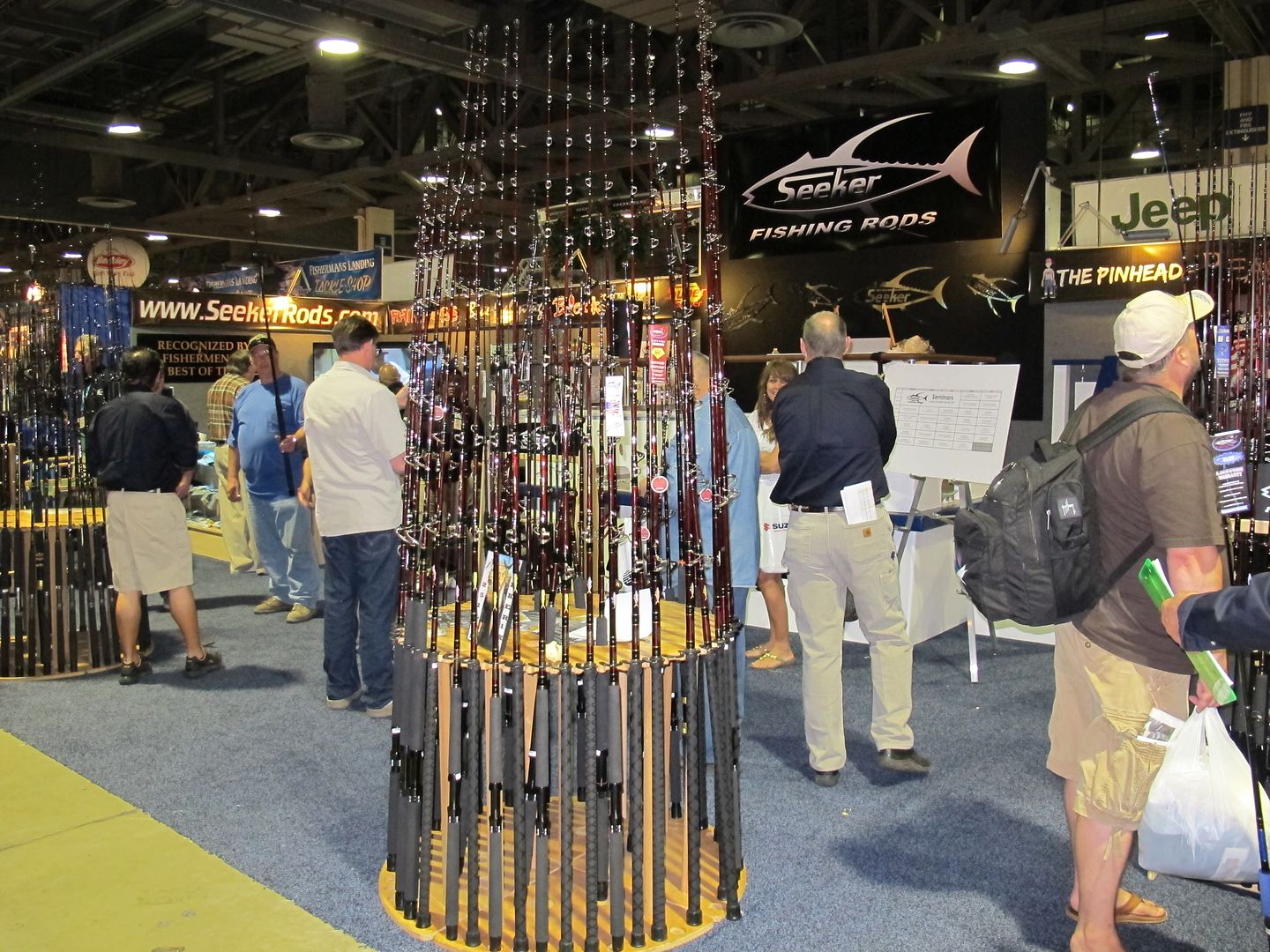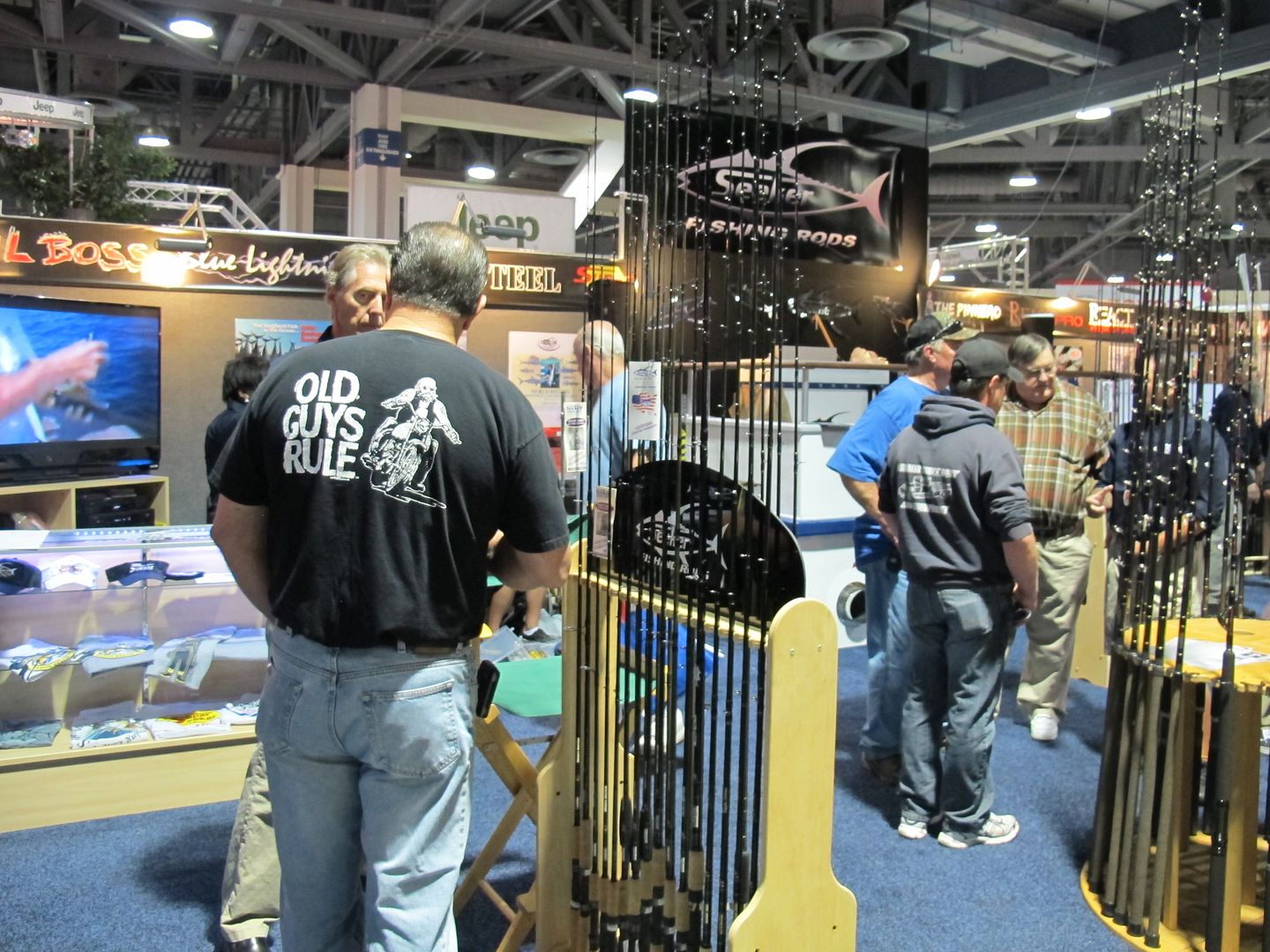 Phoenix
While Calstar and Seeker don't pay much attention what is going on outside California, Phoenix came out with different concept from Calstar and Seeker.
The new ownership of Phoenix is very aggressive and energetic.
If anyone is looking for jigging and popping rods among Calstar, Seeker and Phoenix, I don't hesitate to recommend Phoenix products.
The Phoenix products are coming from China, but it doesn't mean their products are low quality. I feel they have decent products to compete with other rod companies.
It seems they are emerging as a new force on the West Coast. In my opinion, their aggressive marketing strategy can lead them to higher level or can backfire them.
At least one rod company has imported rods from the same factory in China where they make Phoenix rods.