This is my new Tuna surface bait I call the Suicidal Sardine in a blue sardine pattern . Its 75 grams unrigged and is 6 1/2 inch long. This bait walks in a s pattern and will go subsurface with sharp downward sweeps of the rod while cranking fast
I'm also working on a sinking version .
This one is headed to Hatteras for some bluefin punishment .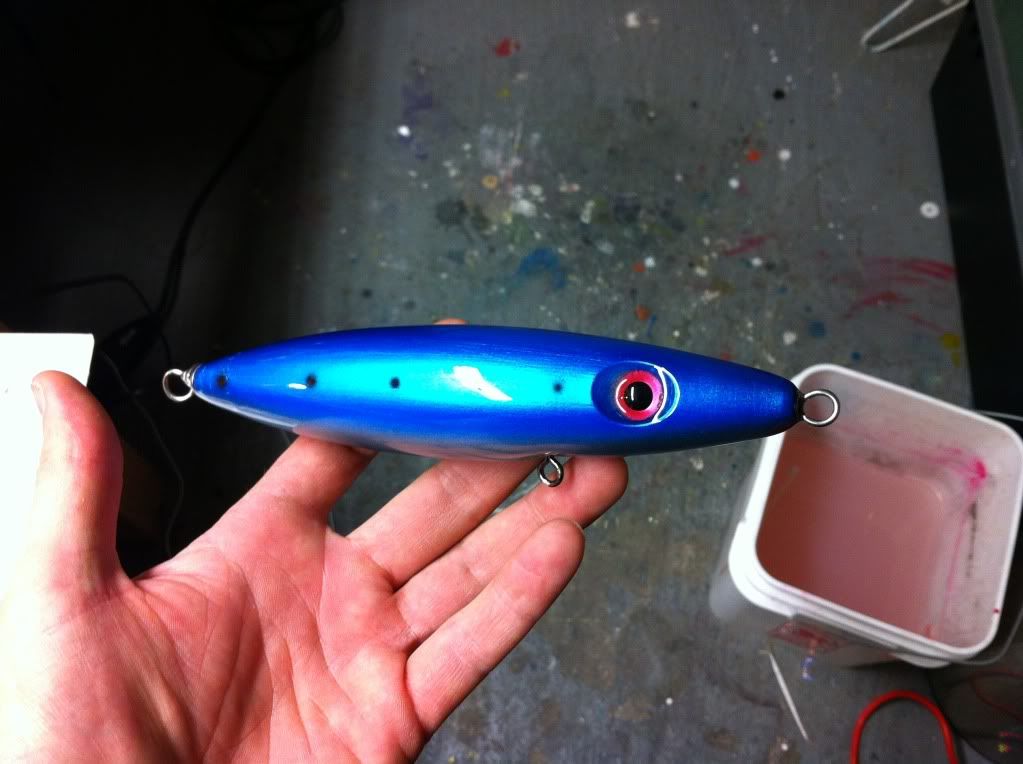 Here's a shot of how it sit's in water