Wanted to share how I weigh my poppers to sit in the water .
Pic one and two , show the float angle I like for calm conditions ,little chop and mellow current . This style is also very easy to work for long periods .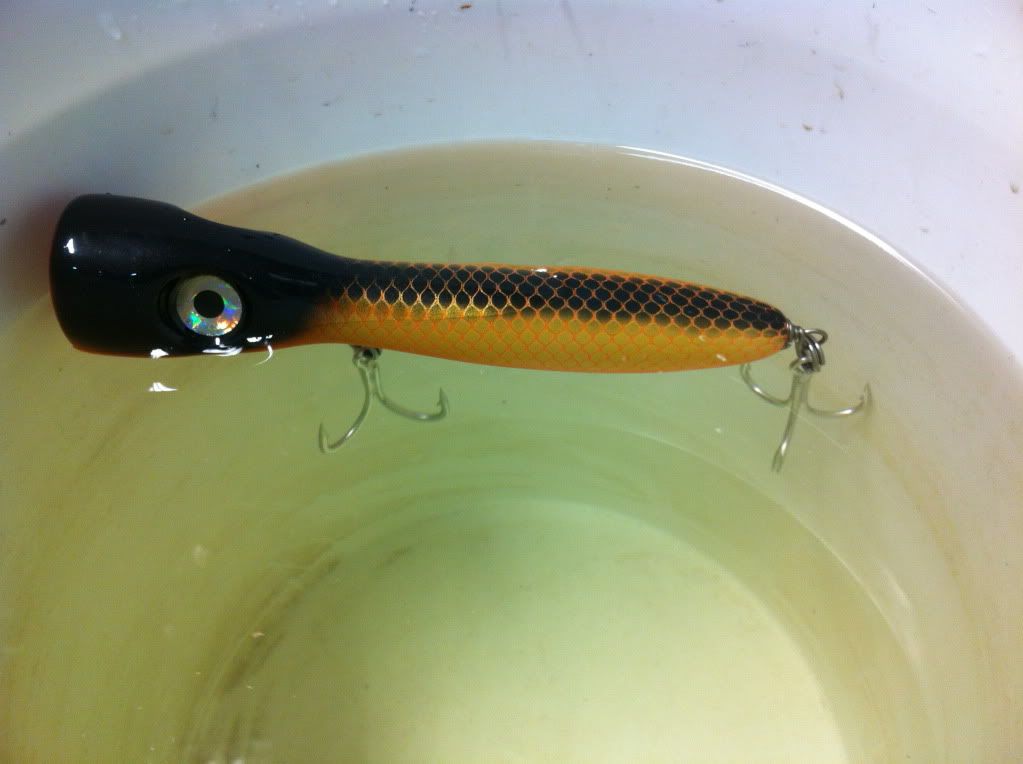 Pic three , shows the angle I use for big water ,wind, strong current or where a very long cast is needed .