Most serious GT/Tuna fishermen own Stella or Saltiga spinning reels ?
What is an alternative to those reels for targeting big GT or tuna /
Accurate SR series, Penn TQR, Van Staal Zeebass ? Or OEM reels from China ?
It is my understanding that JM and Ocean Mark Studio are developing/considering to make high-end spinning reels.
size comparison of VS250(27.4 oz), ZX27(21.9 oz), Stella 10000(23.6oz) and 20000(30.3 oz) (from the right)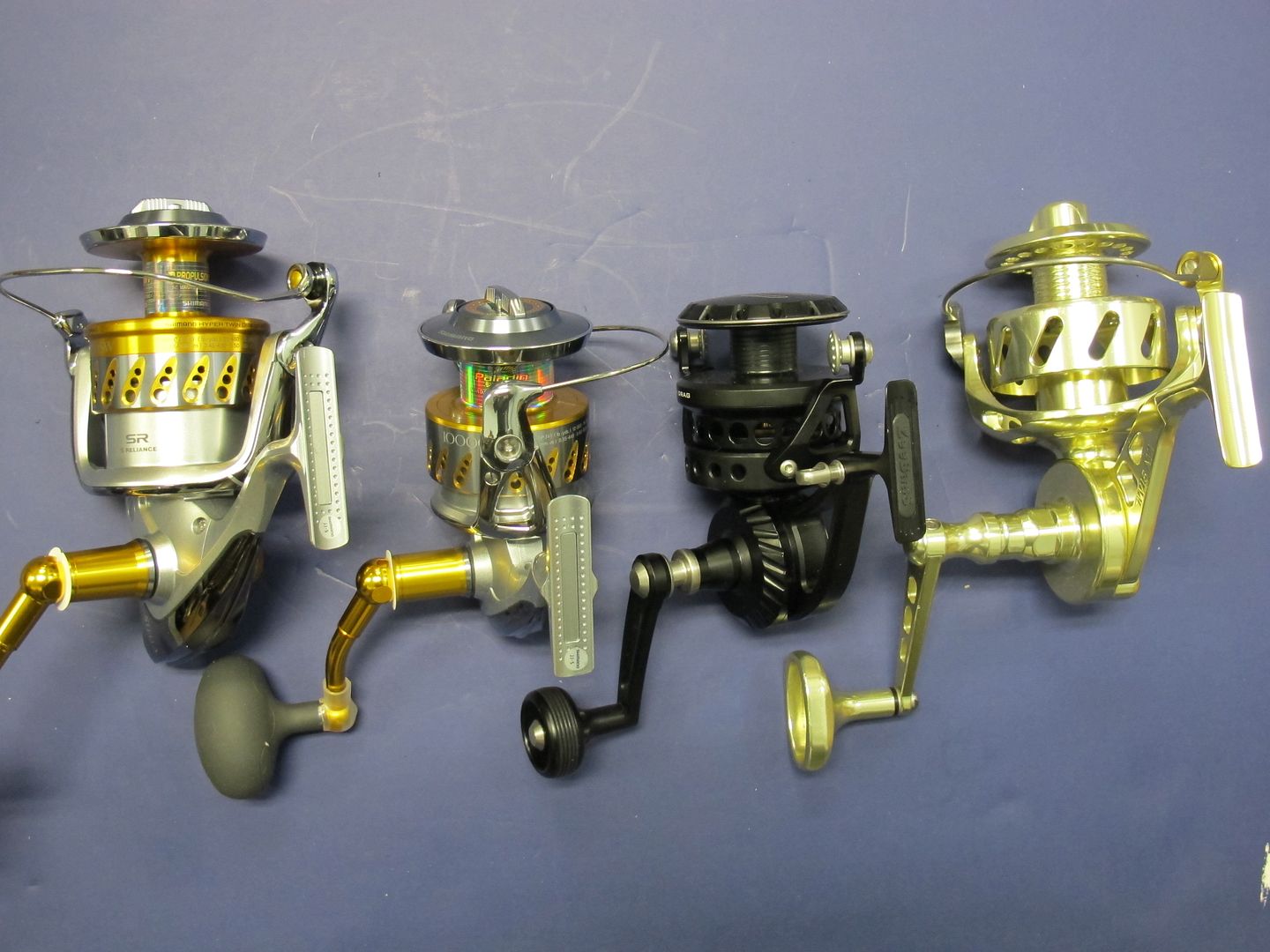 I tested new Saltiga 6500H on my last 4 days trip out of PV and I am going to test Penn TRQ spinning reel for big yft on upcoming 8 days Sororro Island trip out of PV.