We got some interest of 8'6" Black Hole Cape Cod popping rod/blank from overseas recently.
the rod is designed for cast further while targeting big fish like tuna or GT as the Nano carbon rod has excellent power.
The action of the rod is a little softer than graphite rod.
We tested the rod for GT in Fiji in 2010.
Here are some pictures of the rod action and catches.
I landed 80 plus lb GT with the 8'6" BH rod. (my face is blurred because camera lenz was stained)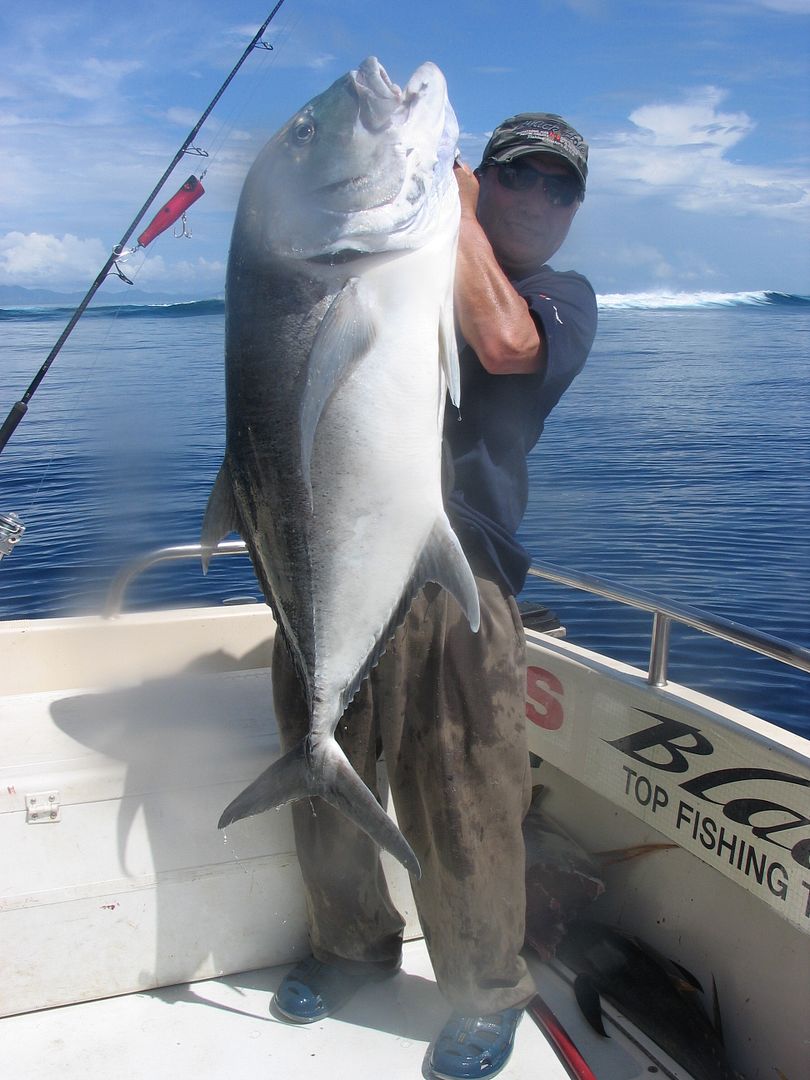 Yong fought a nice 60 - 70 GT with the 8'6" BH rod. See the action of the rod.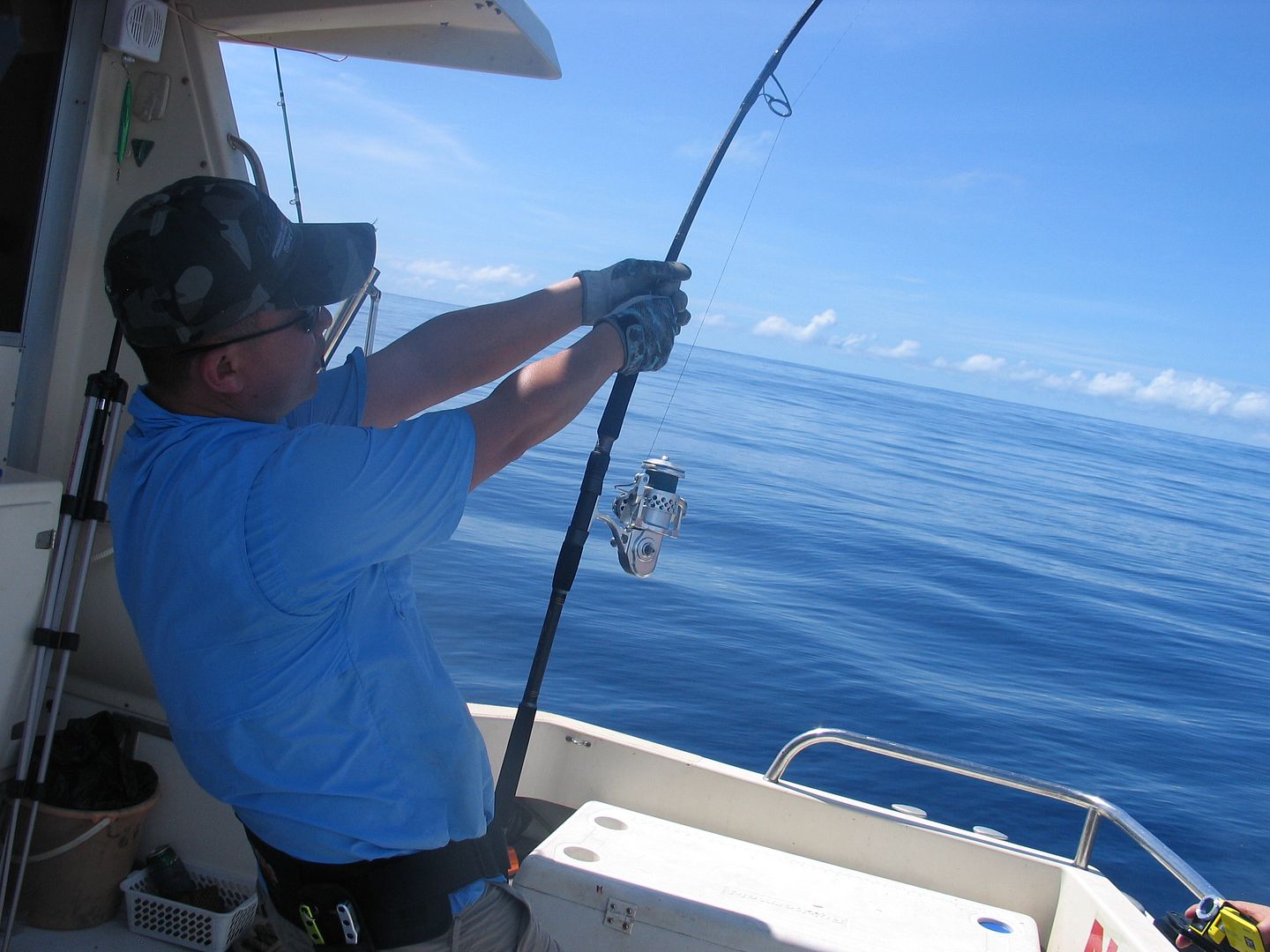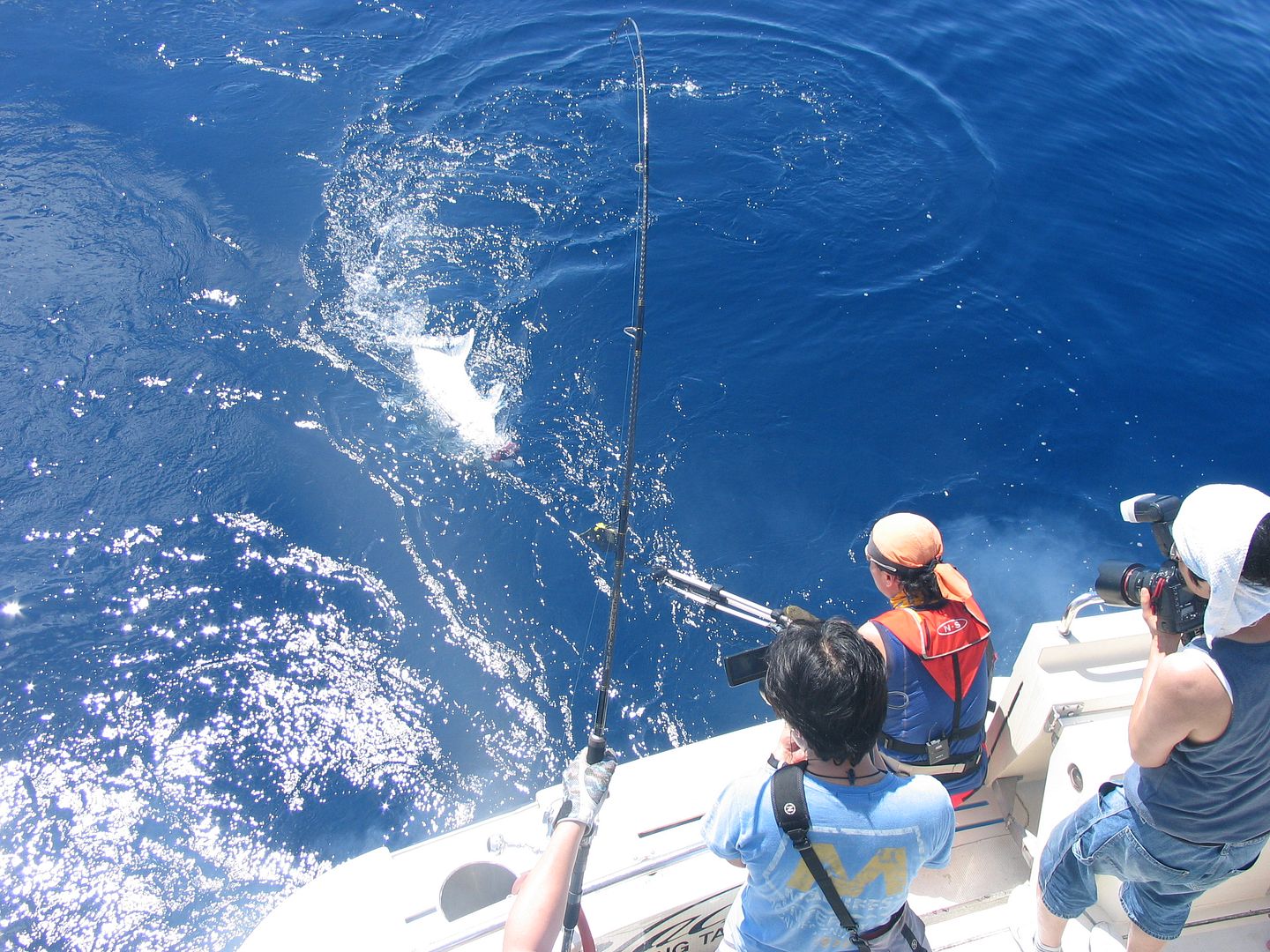 The rod is capable of big tuna or GT.
It is specially good when you need longer cast.
Recently, 80 lb GT was caught from the shore using the 8'6" BH Cape Cod Special popping rod in Big Island, Hawaii.